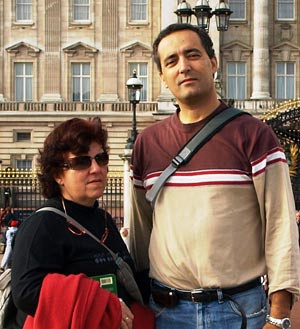 Olá, o meu nome é João Vieira. Nasci em Lisboa e vivo em Torres Novas, Portugal. Interesso-me por Astronomia e faço observações desde que construí o meu primeiro telescópio em 1986, mesmo a tempo de ver o cometa Halley, mas só desde 2006 me foi possivel desenvolver o meu passatempo preferido - astrofotografia. Isto tem sido facilitado por contar com a paciencia e ajuda da minha mulher Marcia. Esta é provavelmente a variante mais dificil da fotografia pois os objectos requerem exposições de muitas horas e estão sempre em movimento.
Na astrofotografia o processo de aprendizagem é longo e por isso normal surgirem versões melhoradas do mesmo objecto, por isso vale a pena cá voltar de vez em quando. Quero aqui partilhar o que tenho feito. Espero que gostem.

Hi, my name is João Vieira. I was born in Lisbon and I live in Torres Novas, Portugal. I have a long lasting interest in Astronomy and have been observing for many years now - my first telescope was finished just in time for Halley´s comet. Since 2006 I've been learning and improving on my favorite hobby - astrophotography. This has been possible due to the help of my wife Marcia. This is probably the most difficult kind of photography because exposures take many hours and the objects are constantly moving.
In astrophotography the learning process is long, thus new and better versions are comming very often and I will share them here. Hope you like them.
© João Vieira Astrofotografia